HOW TO CLEAN ARTIFICIAL JEWELLERY AT HOME?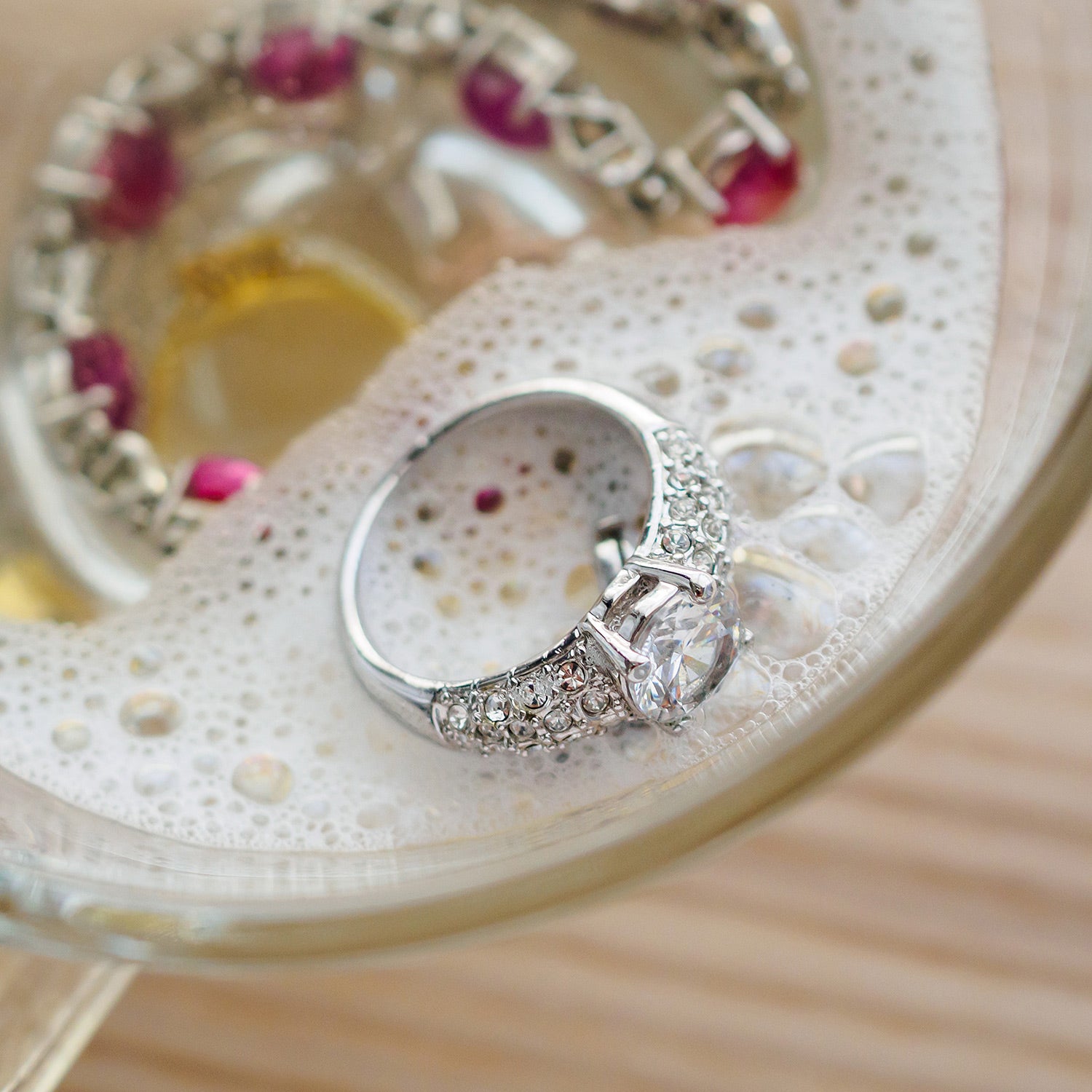 Artificial jewellery is truly a blessing to all the jewellery lovers out there. Combining fashion and affordability, imitation jewellery enables us to spruce up looks effortlessly with glamorous stunning pieces on every occasion. At Amaira, you get to buy the latest women's jewellery online from a wide range of 1000+ stunningly designed pieces that exhibit versatility and magnificence.
However, artificial jewellery is constantly at the risk of losing its charm over a period of time. When the jewellery plated in gold or other kinds of materials are exposed to moisture and air, it tends to oxidize. Also, while we buy jewellery online team it with various occasional outfits, dust, oil and dirt from our skin, the products we use and from the surroundings gets accumulated in the piece. This reduces the shine of the piece, making it appear old and dull. In order to rescue your favourite pieces from getting caught in the tides of time and losing their appeal, it's important to clean the jewellery you cherish at home. With a little love and a lot of care, you can keep your favourite pieces of jewellery from Amaira for a lifetime.
The marvellous fashion jewellery online from the world of Amaira is made out of metal brass and plated in gold, rose-gold or rhodium. These pieces that add a luxurious touch to your ensembles demand a lot of care. The use of harsh chemicals to clean the piece can cause serious damage to these delicately crafted pieces.
Here's how you can use a go-to household item, baby shampoo, to clean artificial Jewellery with ease!
Add equal amounts of baby shampoo and water to a dish. Dip a soft toothbrush in the solution and gently scrub on the surface of the piece with utmost care. You can also use a toothpick to clean spaces that seem too detailed and hard to reach. Rinse the piece in cold water and dry it carefully with a soft piece of cloth. Always make sure the jewellery doesn't remain wet for a longer time, as it would cause damage. Keep the jewellery to air-dry for a while before you store them.
You can also use jewellery polishing cloth to bring back the shine of your gold plated artificial jewellery.
When jewellery gets tarnished and lacks lustre, jewellery polishing cloth is a safe option to consider. Wipe the piece of jewellery you desire with a jewellery cloth. Make sure you're delicate with the piece. You'll notice that the jewellery slowly starts regaining its original glow back.
Another tip to maintain the liveliness of Rhodium, Gold and Rose Gold plated jewellery is to remove it and keep it away in your jewellery box before using house cleaners, hand creams or similar products.
Haven't you heard, when you take care of things, they last? The same formula applies to artificial jewellery created to meet your fashion needs. The store of Amaira opens up a world of extravagant classic traditional antique jewellery and mesmerizing trending contemporary fashion jewellery in India. When you own timeless pieces of fashion jewellery from our store, it's worth going an extra mile to preserve its marvellous feel, don't you agree?