LATEST JEWELLERY DESIGNS OF 2022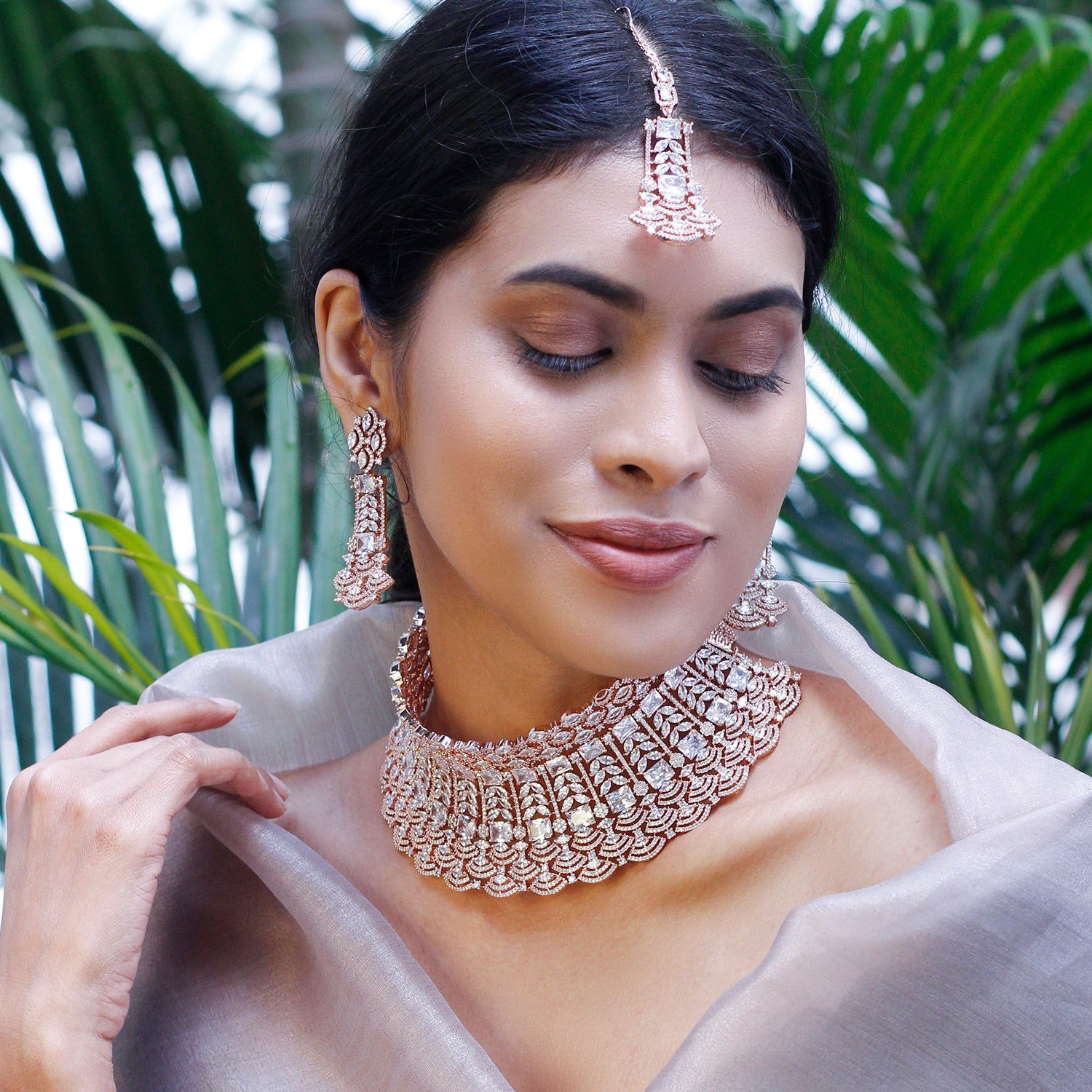 With us, you'll have access to the hottest Indian fashion jewellery trends of the season anytime. Gone are the days when minimalist jewellery used to be in high demand. As the fear of the pandemic is slowly fading away and people are beginning to once again step out of the comfort of their houses to attend weddings, parties and a million other occasions after a long break, an overarching shift is noticed in the predominant minimalistic fashion aesthetics. Wearing trending jewellery designs is about having maximal fun with your outfits in 2022! Get ready to boost your style and spirit with the maximalist style of the current season.
At Amaira, we always make it a point to understand the trends of the seasons regularly to update our collection, create jewellery that is aligned with evolving trends of the fashion world to ensure our customers are runway ready at all times!
Here're a few latest artificial jewellery for women designs that will ignite joy, bring in grace and astonish you this year!
1. Maximalist earrings: power pieces
Be it the classic little black dress, a power suit or a Kanchipuram saree, maximalist jewellery will elevate your mood and style this season in an instant. Take a look at these extravagant pieces of earrings adorned in flower and leaf designs! A tint of pink in these hangings adds a touch of grace to the piece. The magnificent detailing in this piece is indeed spellbinding.
2. Dopamine dressing: a colourful boost to your mood.
This year, wearing jewellery will be all about you and less about your spectators. A pop of colour brightens your overall mood for the day and that should be the case when you wear exclusively radiant jewellery from our store! The trend of dopamine dressing is becoming a thing in 2022 and how! These multi-hued bangles in make-you-smile colours from our exquisite collection of thoughtfully crafted bangles are showstoppers and mood lifters all in one.
3. Unapologetic and bold pieces
One of the latest jewellery designs in India, bold statement pieces with elaborate detailing, such as the one above, are having a moment this year. These pieces with mesmerizing craftsmanship are created to steal the spotlight and fall under the category of jewellery designs for brides. They form an indispensable part of the jewellery trends that will sparkle your life in 2022. Since the beginning of time, jewellery has been an emotional purchase. When it comes to big beautiful jewellery, the rule is, there are no rules. The only extra thing you got to carry without fail while sporting a bold statement piece is confidence.
4. The best of both worlds: a blend of gold and silver
Another exciting jewellery trend of this season is the mixing of metals. Is it even possible for you to not stop and stare at an enthralling piece like this one?
This scintillating piece from our collection combines the ethereal beauty of Radha Krishna motifs, drops of gold and minute detailing that drapes the piece in poise and grace. Needless to say, this trend is here to stay for the long run.
You'll also find hundreds of south Indian latest jewellery designs in our exclusive collection of handpicked antique pieces. At Amaira, we don't blindly follow trends. We understand your emotions and desires before crafting a piece of jewellery. Every captivating artistic creation at Amaira is inspired by you. We believe in less talk and more action, why don't you visit www.amaira.com and see for yourself?