WHY IS ONLINE SHOPPING FOR FASHION JEWELLERY ON THE RISE?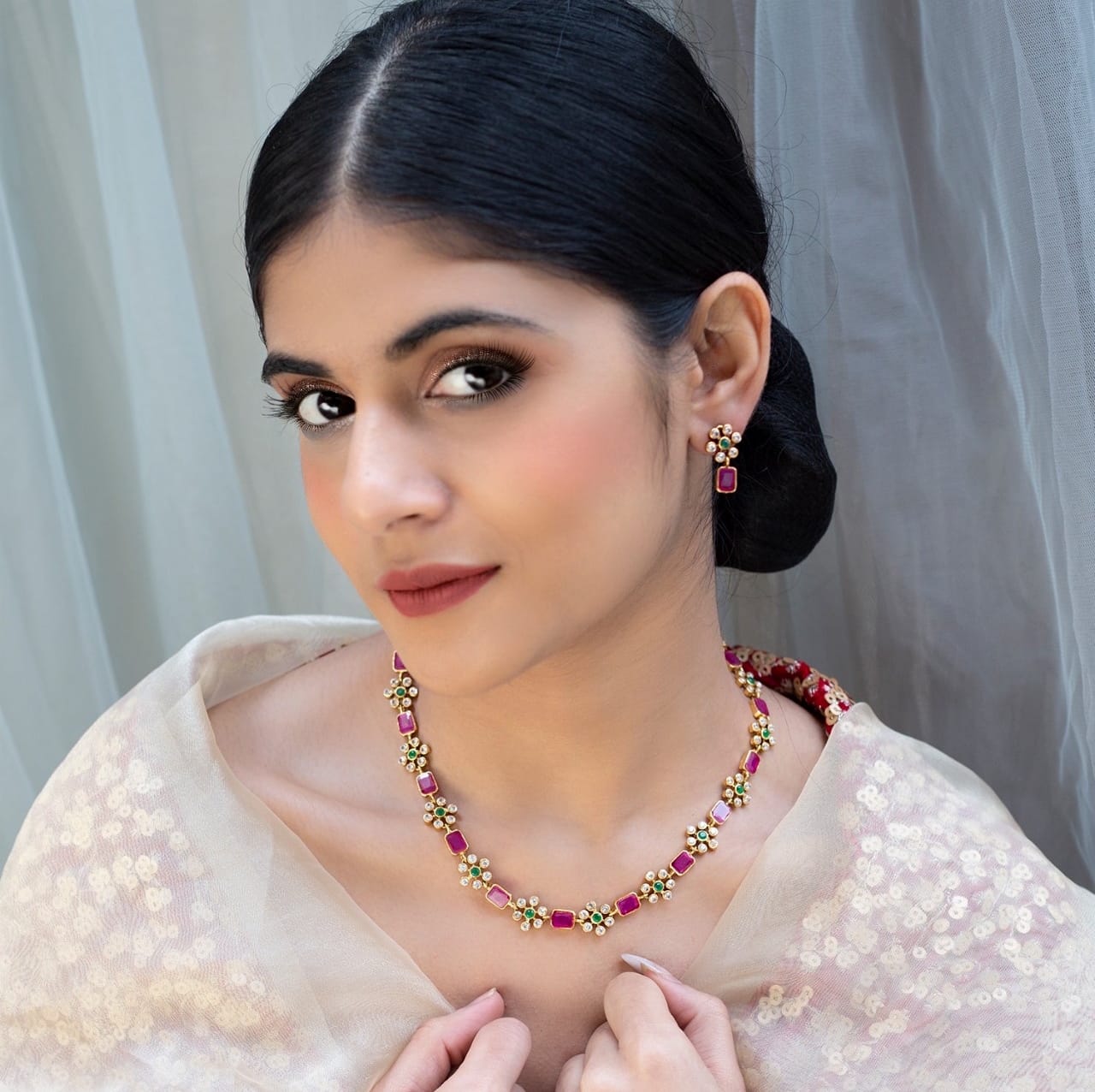 How boring would our lives be without jewellery? A little bit of sparkle here and there is essential to make our everyday lives a true celebration. Every jewellery lover understands that adorning stunning jewellery isn't simply about looking good. While exceptional jewellery does make you look gorgeous, it adds to your personality as well. Aren't we a blank canvas without a bit of sparkle?
Lately, the demand for artificial jewellery for women is skyrocketing. Even more than gold jewellery, women prefer shopping imitation jewellery. What is the reason behind the growing craze for artificial jewellery among the women of our country? Let's find out.
1. Doesn't cost you an arm and a leg.
Unlike original jewellery, artificial jewellery is affordable. Gold jewellery can solely be bought on special cultural occasions because they are extremely pricey. For women who thoroughly enjoy experimenting with their style, fashion jewellery is a go-to. The world of fashion jewellery at Amaira offers a varied range of versatile jewellery ranging from necklaces, bangles, mang tikkas, earrings and a lot more captivating creations of premium quality.
2. Less worry of loosing
Haven't we all lost at least one piece of gold jewellery in this lifetime? Every woman who sports gold jewellery or carries it while travelling to attend a special occasion is constantly worried about its safety. Nobody would want to lose jewellery they have spent a fortune on. With Fashion jewellery, there's no such worry. You have the advantage of getting to buy magnificent trending fashion jewellery online at reasonable prices, thus the loss is bearable.
3. Stunning range to choose from!
Isn't it boring to repeat jewellery? Why would you, when you're being offered an infinite collection of breathtaking pieces in varied designs, precious stones, colours and patterns? The biggest advantage of imitation jewellery, besides its price, is its striking similarity to our classic gold jewellery. The brilliant pieces of fashion jewellery created at our stores with ultimate precision are at times more alluring than original jewellery itself. Nothing can beat the exceptionally designed range of fashion jewellery at Amaira! Our refreshing range of jewellery stands out from the mundane style and is like a breath of fresh air.
4. Unites classic and contemporary designs
Having to choose between contemporary and traditional jewellery isn't easy! Why do you have to choose anyway? The best artificial jewellery combines the classic traditional designs passed down from generations with contemporary trending styles to create a fusion. Such a fusion led to the creation of incredible and captivating chokers, long necklaces, bajuband, bangles and more! With fashion jewellery, you have the advantage of being able to pair jewellery with traditional and western looks without a doubt!
5. Lasts a lifetime
Along with celebrating the latest trends and staying in vogue, another major advantage of shopping online fashion jewellery is that they are durable. The enthralling artificial jewellery is mostly crafted out of different metals and brass, which is why the jewellery stays as it is for years! The shine of the piece remains for a longer period as the coveted pieces are covered in high polish gold.
Trends are evolving, so is artificial jewellery, so are we! At Amaira, you'll get to explore a wide range of spellbinding artificial jewellery at reasonable prices. Also, you always get more than what you pay for! If you've patiently read through all of the above and reached here, why don't you take some time to check out our contemporary chic collection? Visit www.amaira.com!